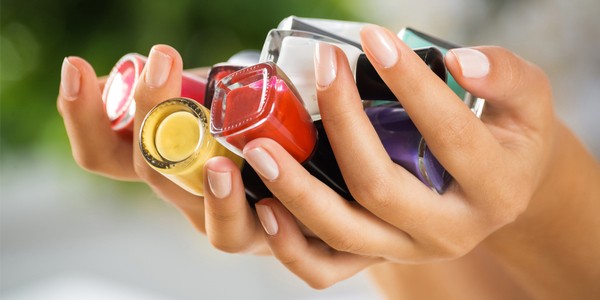 Guide to nail polish finishes part 1
May 18, 2021
Applying all the different colours to your nails is so much fun, right? There are so many colors and finishes of nail polish that your possibilities are endless to match your mood or your outfit. But it can be also overwhelming to navigate, so we are here to help you with this guide to different nail polish finishes out there.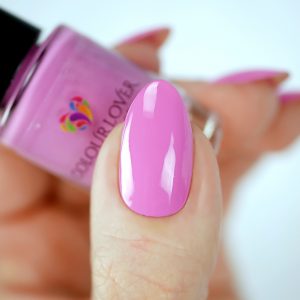 Crème or cream
Cream polishes are standard for most of us. It is just one simple solid color in the bottle, no extra features. Cream nail polish is usually glossy and should be fairly opaque to cover nail line in 1-2 coats.
Jelly
Jelly nail polish is unique by being almost translucent. It is very sheer and offers very minimal coverage with color tint. It is usually used with some flakies or glitters which create very cool effect on nails when layered.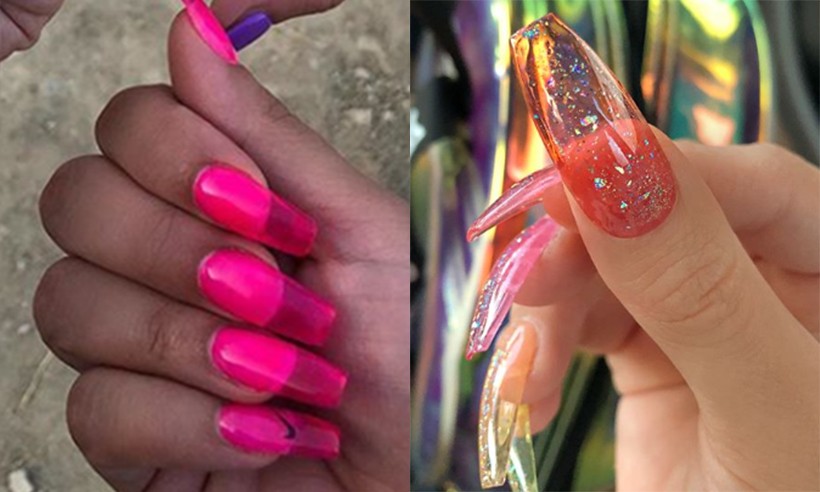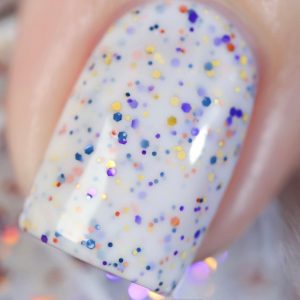 Crelly
Crelly means cream-jelly, so it is somewhere between cream and jelly, not translucent but not fully opaque in 1-2 coats. With jelly polish, you generally should not be able to get it to cover your nail line, with crelly you might get it to full opacity or very close to it with multiple layers, usually at least 3-4. It can be also combined with different glitters and micas to create cool effects.
Glossy
Glossy nail polish reflects light. It is a standard for most of us and most polishes are formulated to dry to glossy finish. You can add extra shine by applying glossy topcoat on top of your nail polish, which will also ensure longevity of your manicure.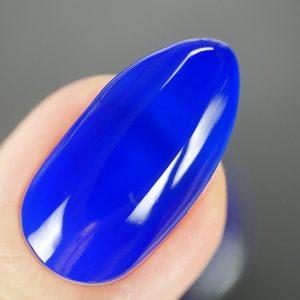 Matte
Matte nail polish does not reflect any shine. You can have a nail polish that dries shine-free itself, or you can transform any nail polish to matte by adding matte topcoat on top. Matte finish usually does not last very long, because with everyday wear you will get oils and grease on your nails, but you can always reapply your matte topcoat to keep you manicure as matte as possible.
Satin or suede
Satin or suede finish is somewhere in the middle of glossy and matte. It has a little bit of sheen to it, but it does not reflect light like glossy nail polish does and it is not completely matte either.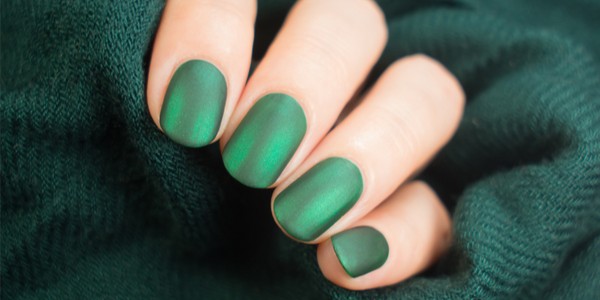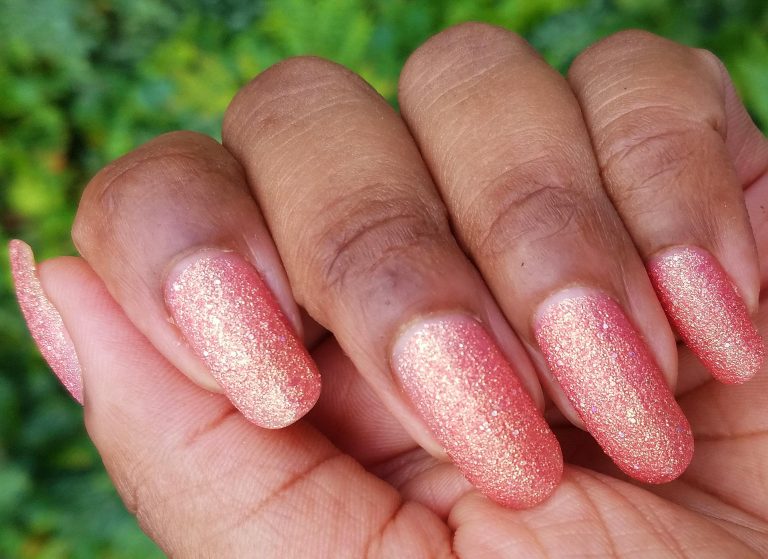 Textured
Textured nail polish does not leave a smooth color film on your nails, it feels rather grainy and sandy. Textured nail polishes usually look very sparkly and can be smoothed out by using topcoat. It is worth noting that it may be a little bit more difficult to remove it.
Shimmery
Shimmery nail polish contain pigments with small particles that reflect the light. There particles are generally bigger that metallic or chrome polishes have, therefore you can see them better. Combined with jelly or crelly base, such polish can be so beautiful to look at.
.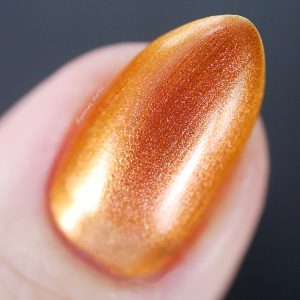 There are many more nail polishes finishes to cover in part 2 and part 3, so stay tuned.
Have a great time painting your nails.